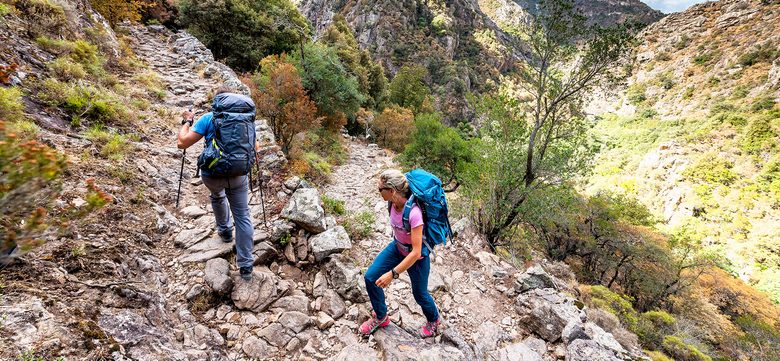 Osprey ATMOS
Jedny z nejlepších turistických batohů na českém trhu. To jsou batohy Atmos od výrobce Osprey.
Větrání a pohodlí ve 3D. Nový zádový systém batohu Atmos je vybaven naší unikátní technologií AG AntiGravity™, která zahrnuje první plně ventilovaný bederní pas na světě. 
Naplňte Atmos AG na maximum, i přesto budete na vašich zádech cítit minimum váhy, a to díky postroji ExoForm™ Biostretch™ a Fit-on-the-Fly™ bedernímu pasu. Komprese InsideOut™ pak poskytuje impozantní podporu zatížení, což snižuje únavu, tím pádem může být vaše dobrodružství intenzivnějí a delší.
Potřebujete snadný přístup k vaší výbavě? Dvojité přední kapsy na zip, základní zipy a vstupní body s vrchním víkem znamenají, že se do batohu dostanete snadno a ze všech stran. Osprey Stow-on-the-Go systém připevnění trekových hůlek umožňuje jejich odepnutí aniž byste sundali batoh ze zad.
Dámský ekvivalent batohů Atmos je série Aura.
Unfortunately there are no products in this category